PetCloud is a platform that gives Pet Lovers, the opportunity to safely earn a part time income from home through our marketplace. We offer online training, digital badges, and public listing in our national marketplace to showcase what services you offer without revealing your private home address to strangers on the internet.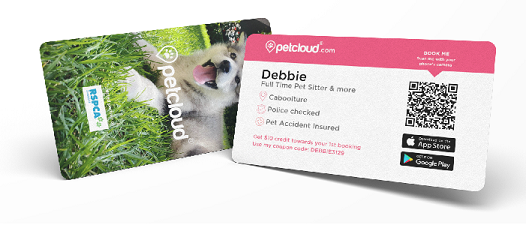 There are no franchise fees, and so set up costs are practically zero.
When you sign up to PetCloud, you remain a subcontractor, not a direct employee. In order to offer services through our website, you have to pass a
Police check
or provide a recent one obtained in the last 12 months, and
undergo training
.
We give you access to a
Pet jobs board
where you can apply for Pet Job Opportunities.
Not all job opportunities are publicly posted by Pet Owners, some Owners will prefer to contact Sitters privately through their listing.
PetCloud is not a once-off lead generation platform, so any Clients who book you, must continue to be booked via PetCloud. Pet Owners must make payment into PetCloud's escrow prior to their booking beginning so that their pets are covered by insurance, and so that you are paid in a timely manner at the end of the booking by PetCloud. We are a Corporate Supporter of the RSPCA and every booking is an opportunity for a Pet Owner to donate back to animal welfare.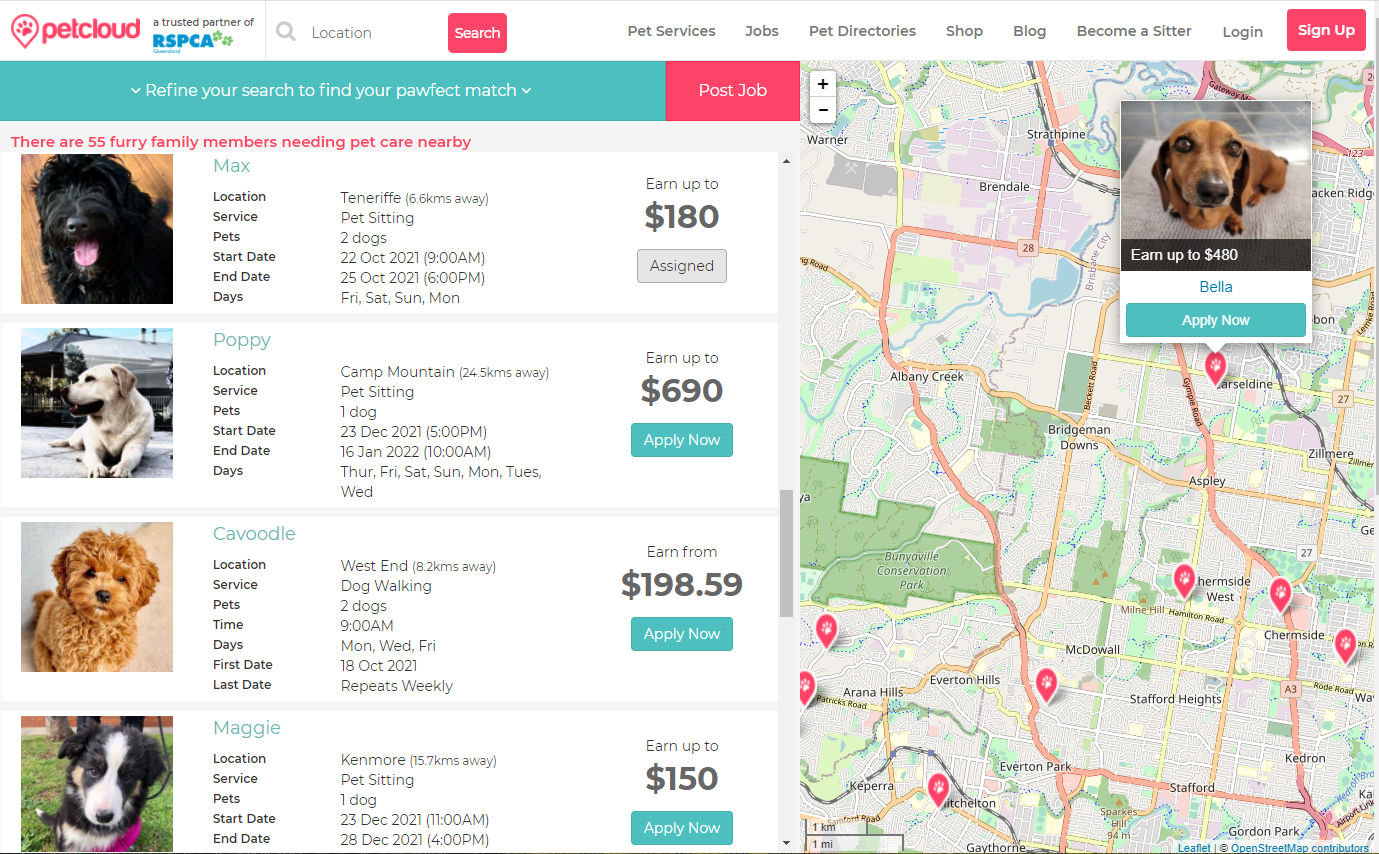 Your aim on PetCloud is to build a recurring repeat base of clients in your local area who book you. The volume of jobs you get on PetCloud depends on:

Seasonal demand (eg. the leading weeks prior to Easter holidays, June school Holidays, and Christmas Holidays are always large)

Whether you take the time to upload

the right photos

to your listing

What digital badges and verifications you achieve
How proactive you are in distributing your custom cards around your neighbourhood

How much you share your unique link across social media and on email. You will find your unique link on the Refer a Friend page:

https://www.petcloud.com.au/refer-a-friend

How quickly you respond to clients
Your level of communication and professionalism and whether they want to book you again.

If you are proactive about undergoing training

https://petcloud.com.au/petcloudacademy