Payment for bookings are always done upfront to PetCloud before the service begins via your message thread via the website or App.

At the end of the Booking, Pet Owners need to click on [Release Funds & Review] button so that the Sitters funds will get released to their Pet Cloud Wallet.
The process:
The Pet Carer is in charge of displaying the [Make Payment] button to you.

So if you don't see it in your message thread conversation with them, ask them to click [PRE-APPROVE].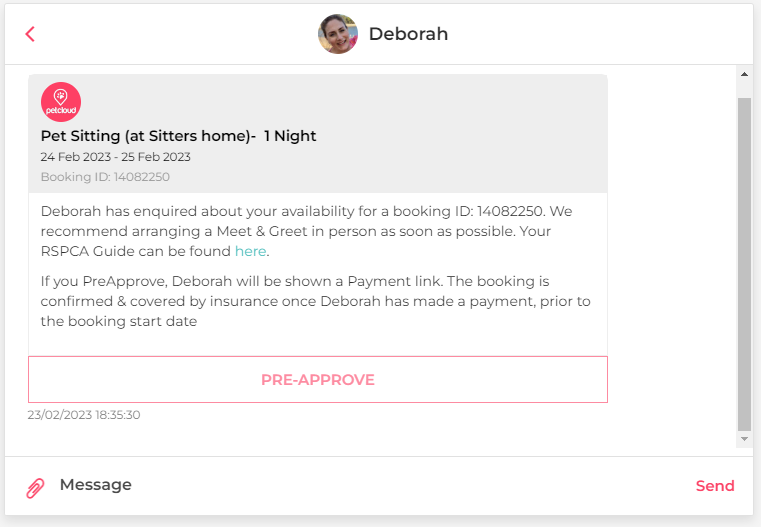 Once they pre-approve, you will see a [Make Payment] button.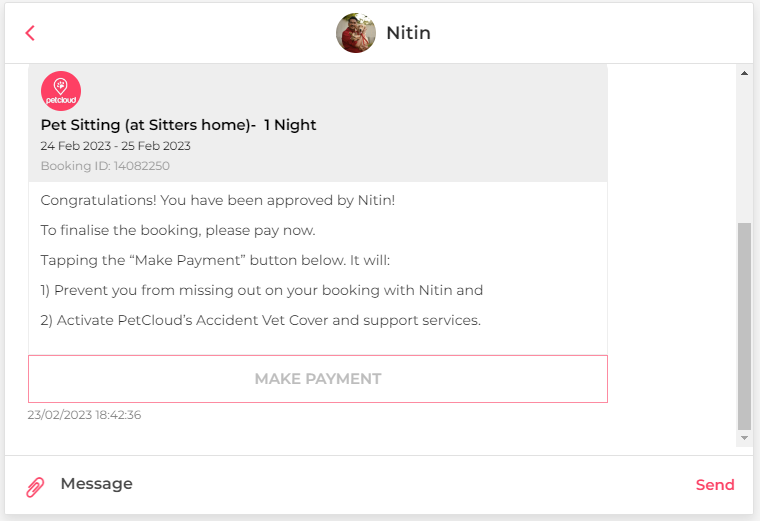 This will show you the Booking Summary screen where you can confirm services, prices, dates, and pets.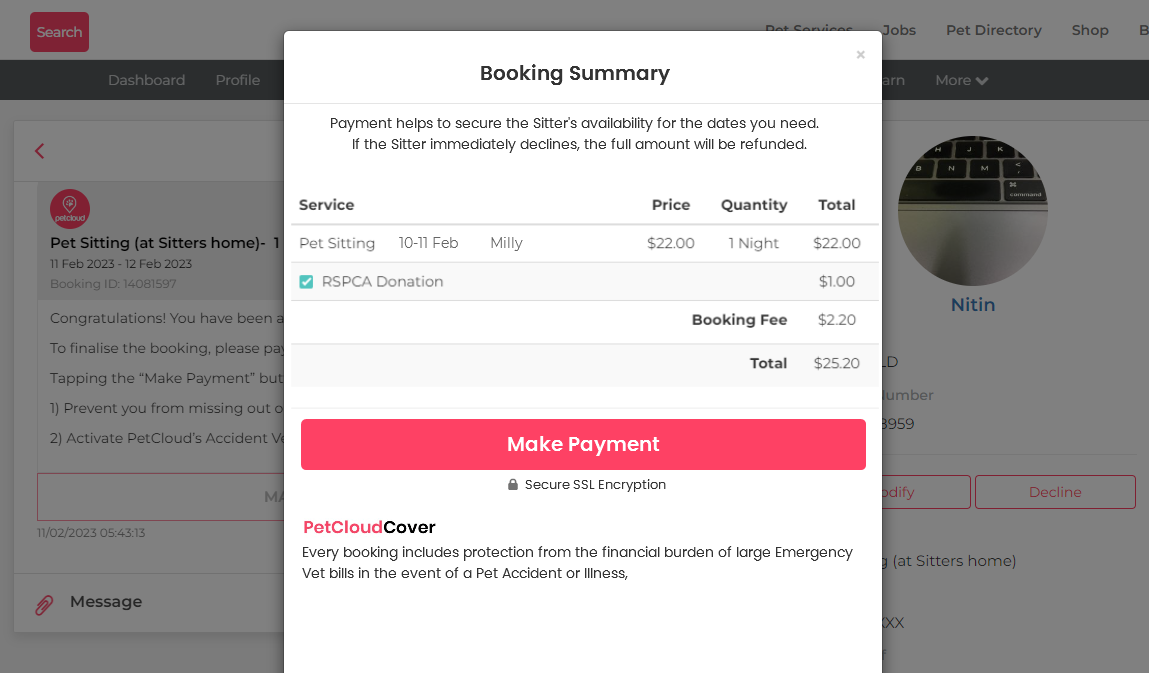 You then click [Make Payment] which will take you to Stripe's secure checkout to pay where you will enter your credit card details.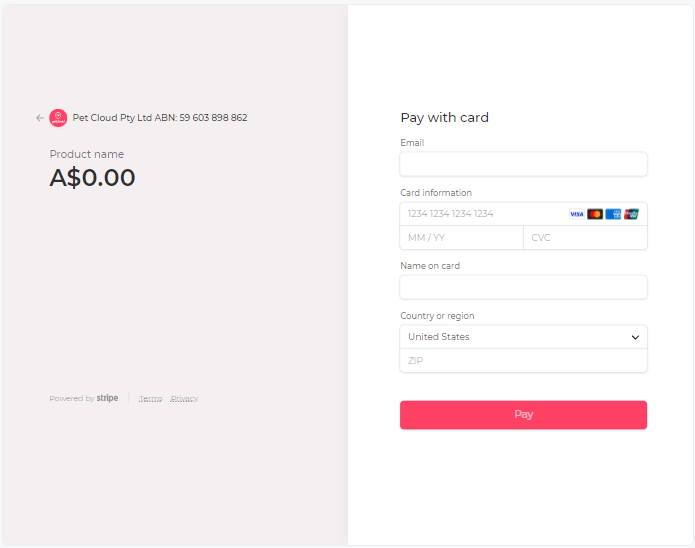 1) This activates our insurance policy to protect your wallet from the financial burden of large emergency vet bills for pet accident or illness in the event of Sitter negligence.

2)
It holds payment securely in escrow until the service is completed satisfactorily, and
3) Keeps a digital record of a transaction taking place, which prevents disagreements.
4) Ensures you put aside payment to cover the Sitter's hard work. Instead of maxing-out your credit card while on holiday and having no money left.
In order for funds to be paid out to the Sitter after the successful completion of the booking, you need to click [Release Funds & Review].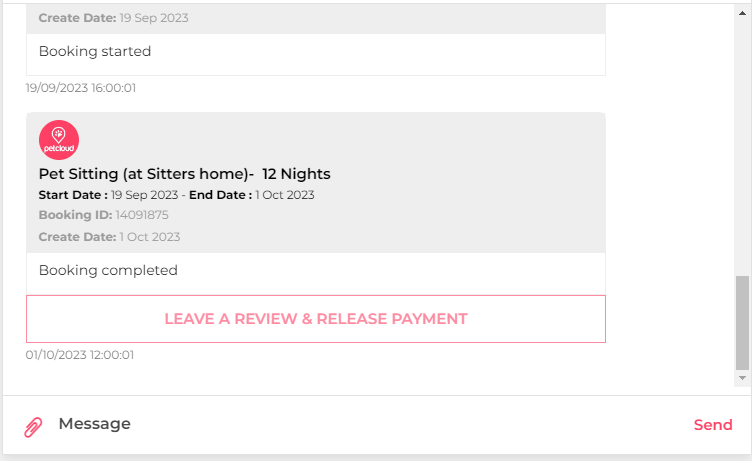 Can I pay at the end of the booking?

You don't need a credit card. Contact your bank for a Debit Mastercard or a Visa Debit card - this allows you to pay for your purchases using your money in your transaction account through the Mastercard or Visa network.
No. We are not comfortable with the Paypal platform for security reasons.