How do I find a Pet Sitter / Dog Walker / Trainer / Groomer etc
There are 2 ways to connect with a Pet Professional on PetCloud.

1. The fastest way is to
Post a Job
for free. This sends out an email & Push Notification in a 25km radius and available Sitters apply, lightning fast. ⚡
2. The second way is to search using your suburb from the
homepage
. And then signup. Detailed steps are below.
Finding a Pet Sitter through PetCloud is easy, all you need to do is:

Verify your mobile phone number we will send a 4 digit code to your mobile phone number. Type that code into the Verifications screen. If you didnt receive it, you either typed in the number incorrectly, or you have no reception, or our sms provider didn't send the code - which means you can click a 'resend' button on the screen to send another code.

Verify your email address we will send a verification link to your email account - click on the link. If you didnt receive it, you either typed in your email address incorrectly, the verification went to your spam or junkmail folder in your email mailbox, or you own a bigpond email address (we recommend using another email address such as gmail). We recommend adding our email address to your contacts in your email account so that our emails always get delivered to you.

Send and enquiry to them via their listing to check their availability for the dates and services you need for your pet.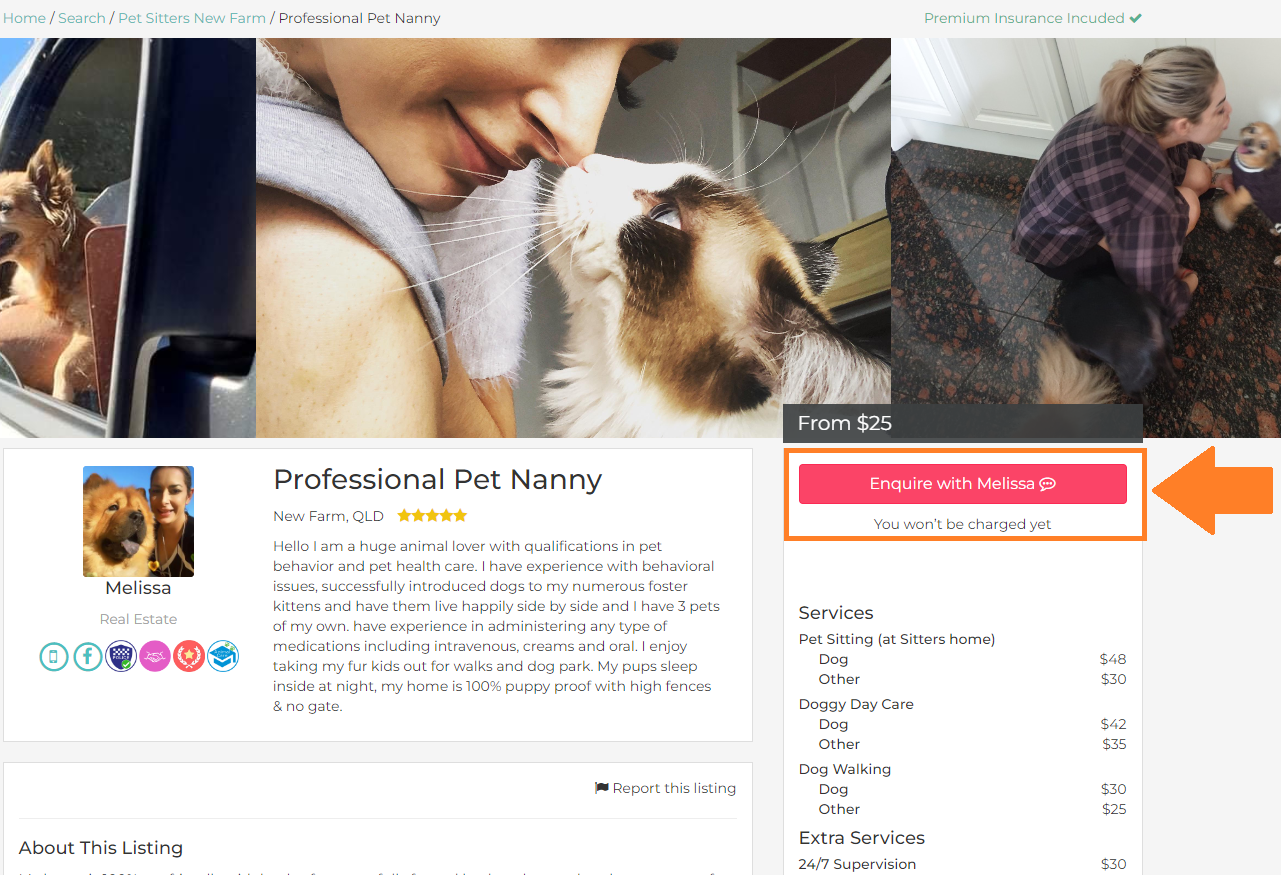 You can also Post a Job. This sends out an email notification and an App push notification in a 25km radius of the suburb on your Profile, and available Sitters will apply.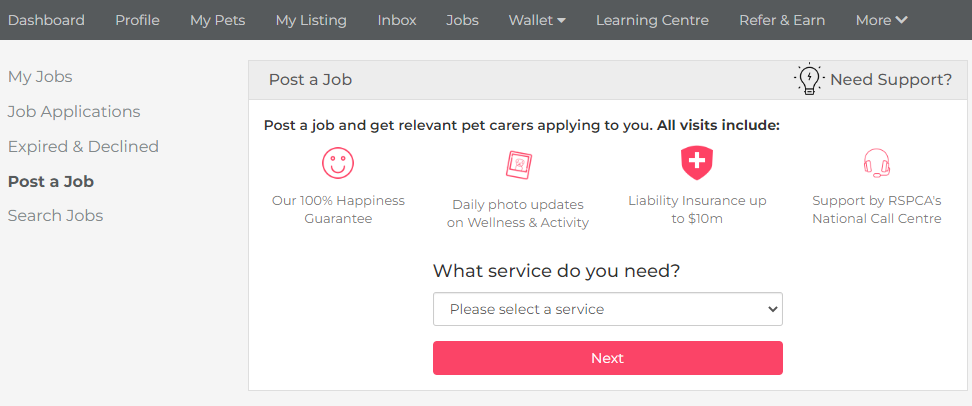 Did the Meet & Greet go well?
If Yes - Make a Payment via your PetCloud message thread. We do not store credit cards or Paypal tokens on PetCloud.

If not, don't worry, it happens - Search your suburb again and Meet with another Sitter, or Post a Job. Alternatively, you may wish to search PetCloud for a Sitter by putting in the suburb of your holiday destination. This may mean you will not be able to have an in-person Meet & Greet before the stay begins if the Sitter lives far away.
Book the sitter you like by making a payment via your Message Inbox on PetCloud to ensure your Pet is covered under insurance. The Sitter is in charge of displaying the "Make Payment" button to you in your message thread in your PetCloud inbox. If the button doesn't display, ask them to please click 'Preapprove' on their side in the Message thread so that the Make Payment button displays to you.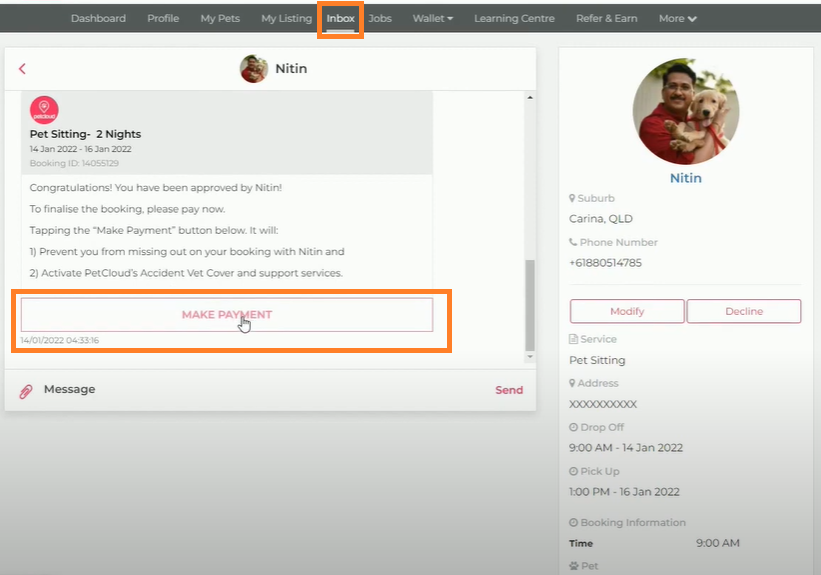 And that's it! You have now booked and paid via PetCloud. Booking and paying activates insurance for your pet, and covers you against the financial burden of enormous Emergency Vet Bills in the event of an unforeseen Pet Accident or Illness while your pet is in the care of a Sitter.
Related Articles